 
100% Security Guarantee
Free Shipping Worldwide
60-Days Easy Return
Olden Polynice Twill Basketball Jersey -Clippers #0 Polynice Twill Jerseys, FREE SHIPPING
Tackle Twill player name/number and team graphics. Clippers #0 Polynice Twill Jersey On Sale. Outstanding looks and feelings. Customizable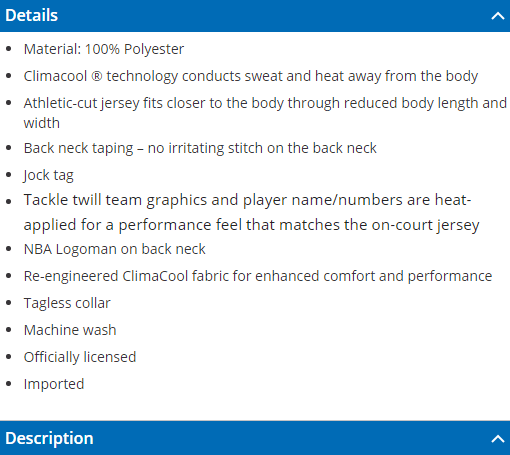 Played as a center, Olden Polynice was known for his defensive skills and shot-blocking ability, Polynice had a productive career during his time in the league.
After played college basketball at the University of Virginia, in the 1987 NBA Draft, Olden Polynice was selected by the Chicago Bulls with the eighth overall pick. He spent 15 seasons in the NBA, playing for various teams including the Bulls, Seattle SuperSonics, Los Angeles Clippers, Detroit Pistons, Sacramento Kings, and Utah Jazz.
Throughout his career, Polynice was known for his defensive presence in the paint. He was an excellent shot-blocker and rebounder, using his size and timing to alter shots and secure rebounds. While not a prolific scorer, he provided a physical presence and brought intensity to the court.
Polynice had some notable seasons, particularly during his time with the Seattle SuperSonics. He played a crucial role in the team's success in the early 1990s, including reaching the NBA Finals in 1996, although they fell short of winning the championship.
Off the court, Polynice has been involved in charitable efforts and community work. He has been an advocate for social issues, particularly in his native country of Haiti, and has contributed to various humanitarian causes.
Olden Polynice's NBA career spanned over a decade, and his defensive contributions made him a respected presence in the league. He left a lasting impact as a reliable shot-blocker and rebounder, and his commitment to social causes has further solidified his legacy beyond basketball.

* Olden Polynice played for Clippers team in 1991-1992
Data sheet
Name

Olden Polynice

Number

#0
No customer reviews for the moment.